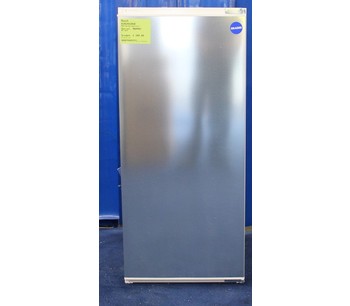 Bosch pioneers in design and energy conservation to produce a range of innovative refrigeration products to suit every need.
Bosch's
commitment to the enviroment led them to be the first manufacturer to produce cooling products that are CFC and HFC free. Low energy consumption is also a priority, so
Bosch's appliances
not only save you money, they minimise enviromental damage too. And because at
Bosch
we put hygiene and food safety at a premium, most of our fridges have a special anti-bacterial lining to protect against micro-organism growth.
State-of-the-art features such as auto defrost, superfreeze and humidity control are designed to save you time and provide optimum food storage conditions .Whether you shop every day or once a week, just for yourself or a big household, Bosch has the right cooling appliance for you.
KIR24V20GB - Click For Features