Highlights of Miele Hoods
Con@ctivity 2.0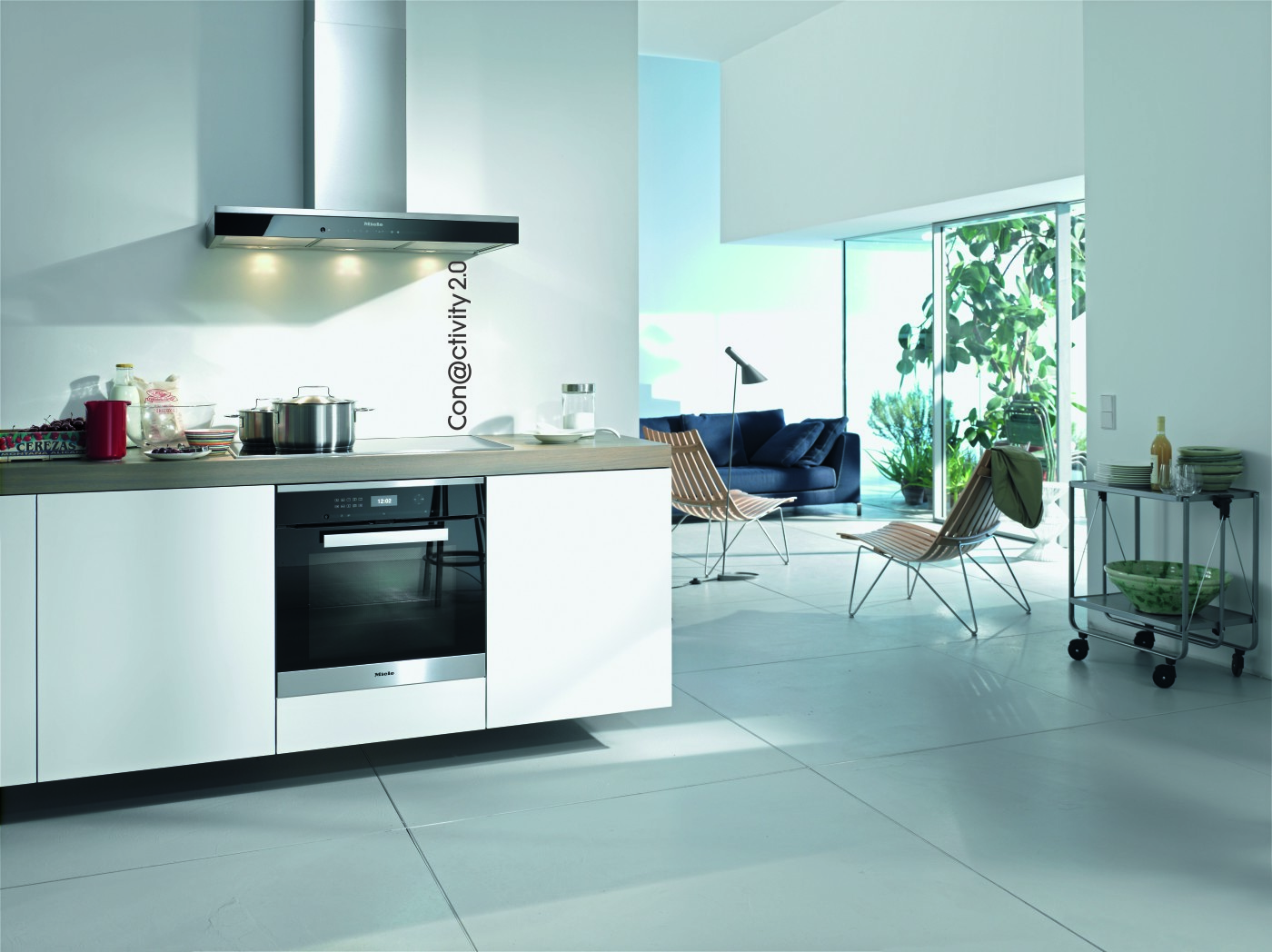 Miele Con@ctivity 2.0 enables the cooker hood to communicate with the hob. Con@ctivity 2.0 gathers information from the hob and transmits it to the controls in the cooker hood.
Remote Controls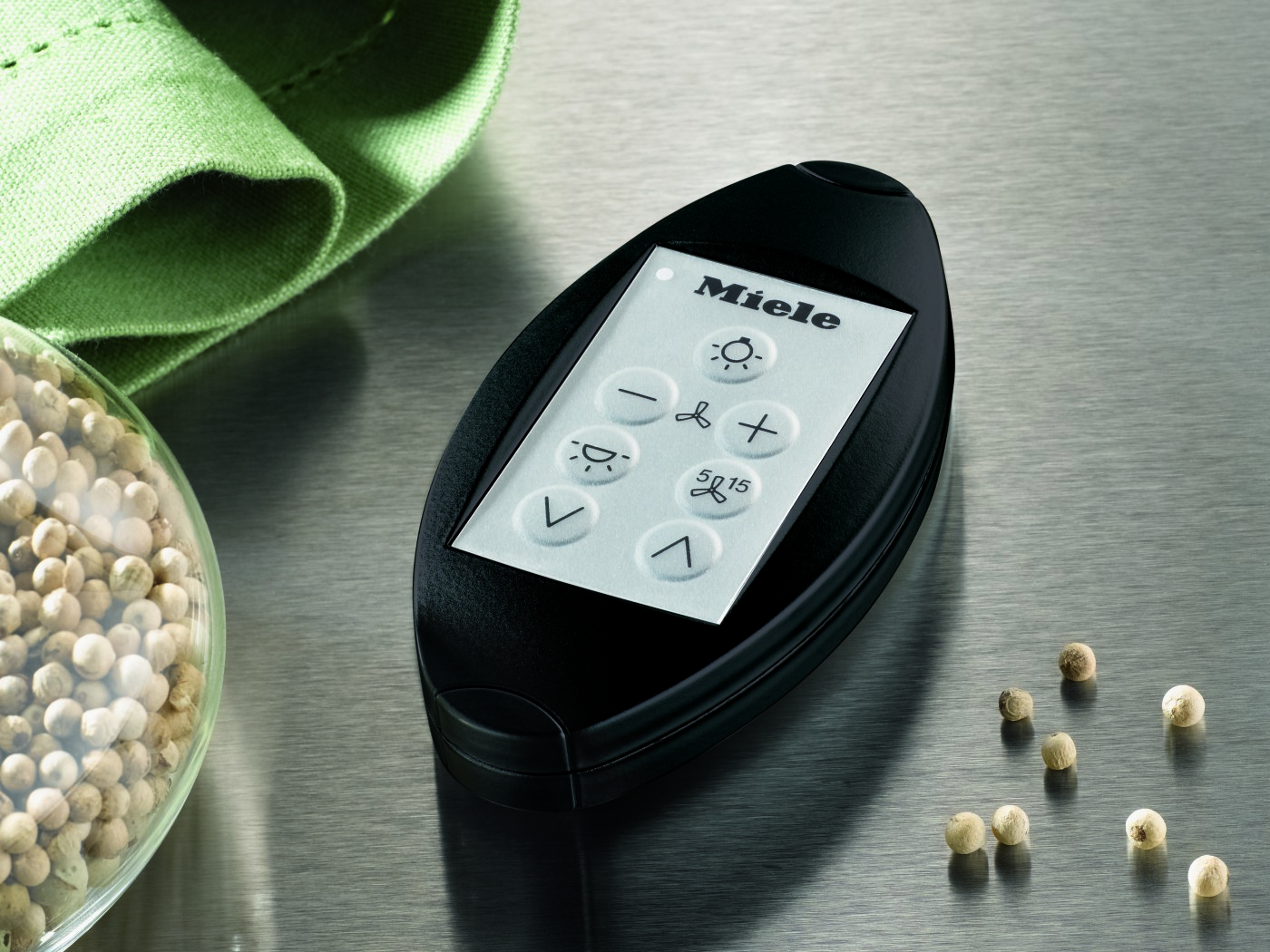 Remote operation offers convenient control of your cooker hood. Aside from controlling the fan and illumination, the light can be dimmed or the run-on function activated.
Run-on Function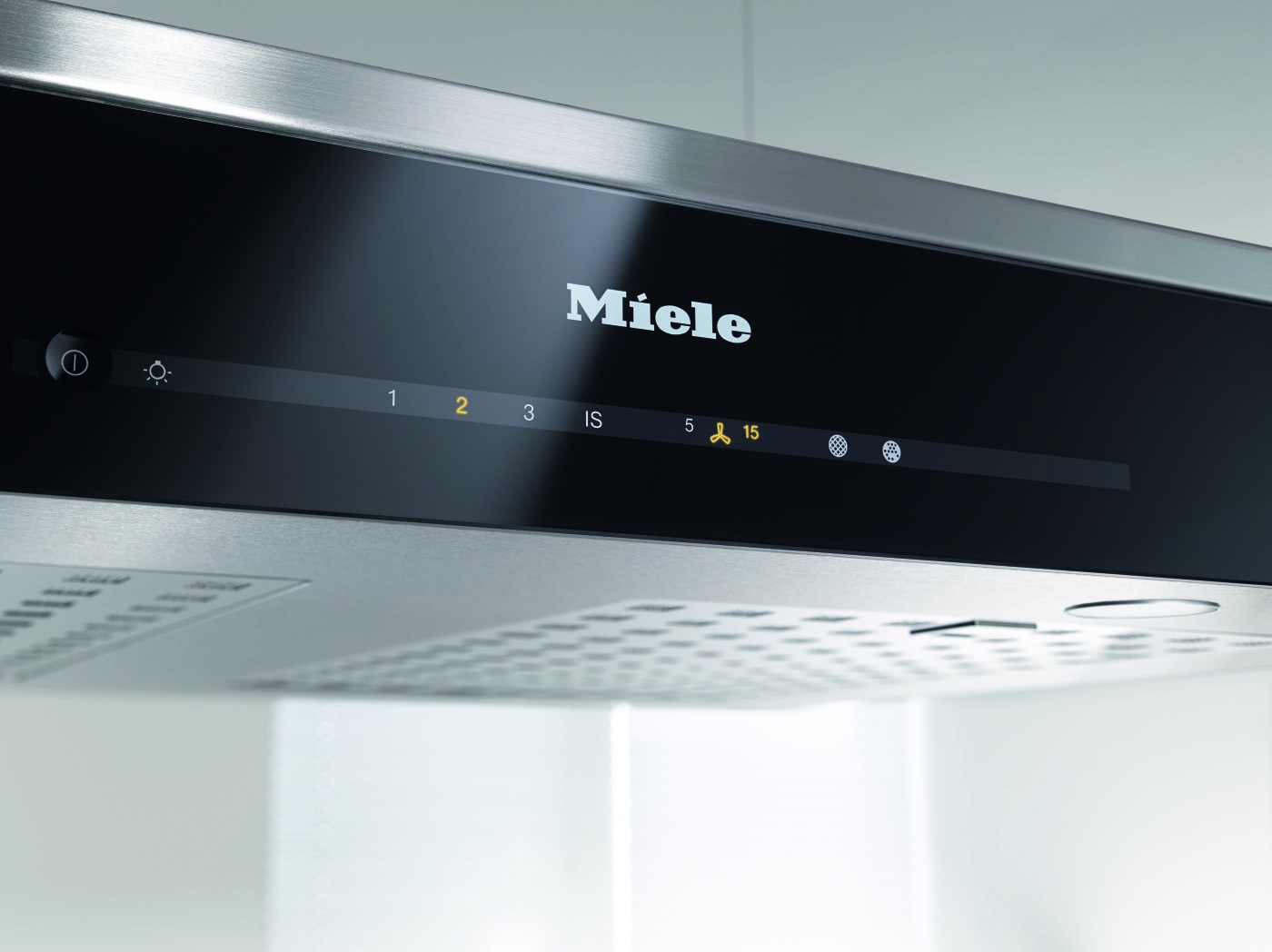 The automatic fan run-on ensures the full extraction of steam and odours still in the air after cooking. The cooker hood can be set to switch off automatically after 5 or 15 minutes.
Silence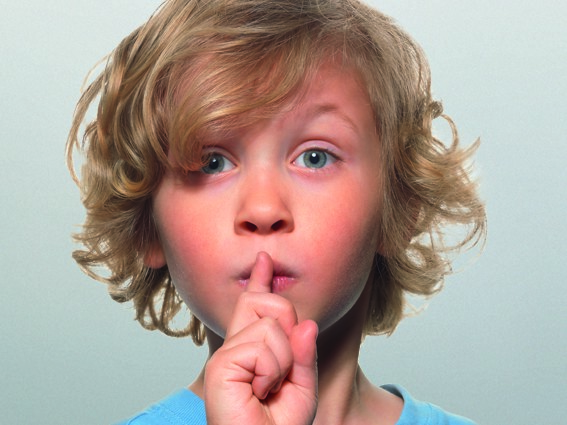 The motor, chimney and cooker hood canopy are equipped with special insulation for effective sound-proofing. You can have a normal conversation even with high air throughput.
Stainless steel grease filters
Aesthetically pleasing and functional, Miele hoods are equipped with a 10-ply stainless-steel grease filter. The top layers and filter frame are made of high-quality stainless steel.
Superior Energy Efficiency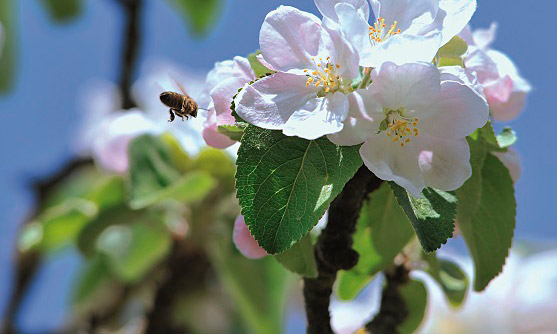 The energy label informs you about the efficiency of your hood. Miele appliances combine the best values for fan, grease filter and lighting efficiency, and are also very quiet.