Highlights of Miele Ovens
Automatic Programmes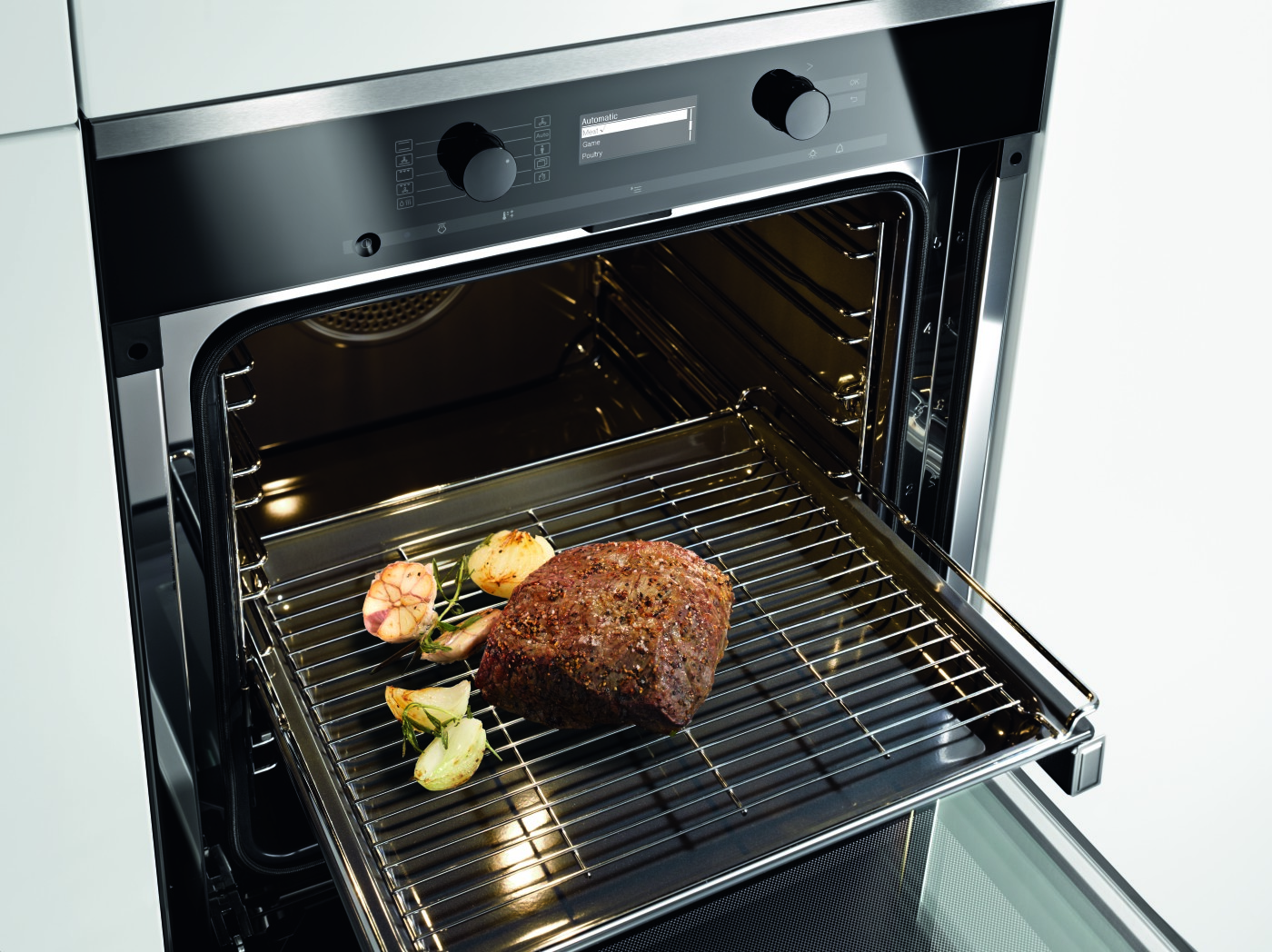 With electronically regulated programmes for over 100 international dishes, you can cook and bake cakes, bread, meat, etc. to perfection.
FlexiClip Runners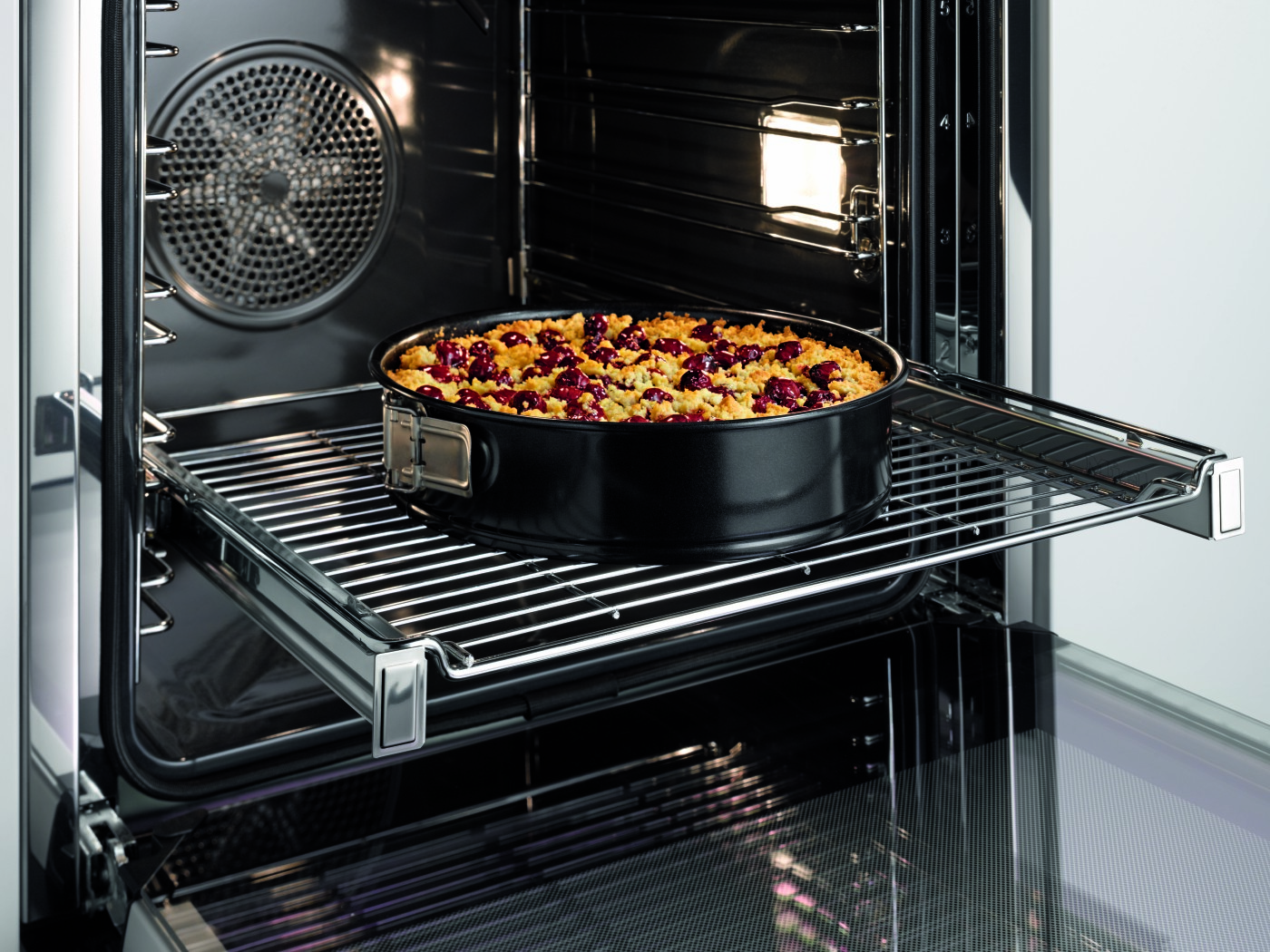 The fully extending runners allow trays, racks and gourmet dishes to be pulled completely out of the cooking compartment and held securely.
Food Probe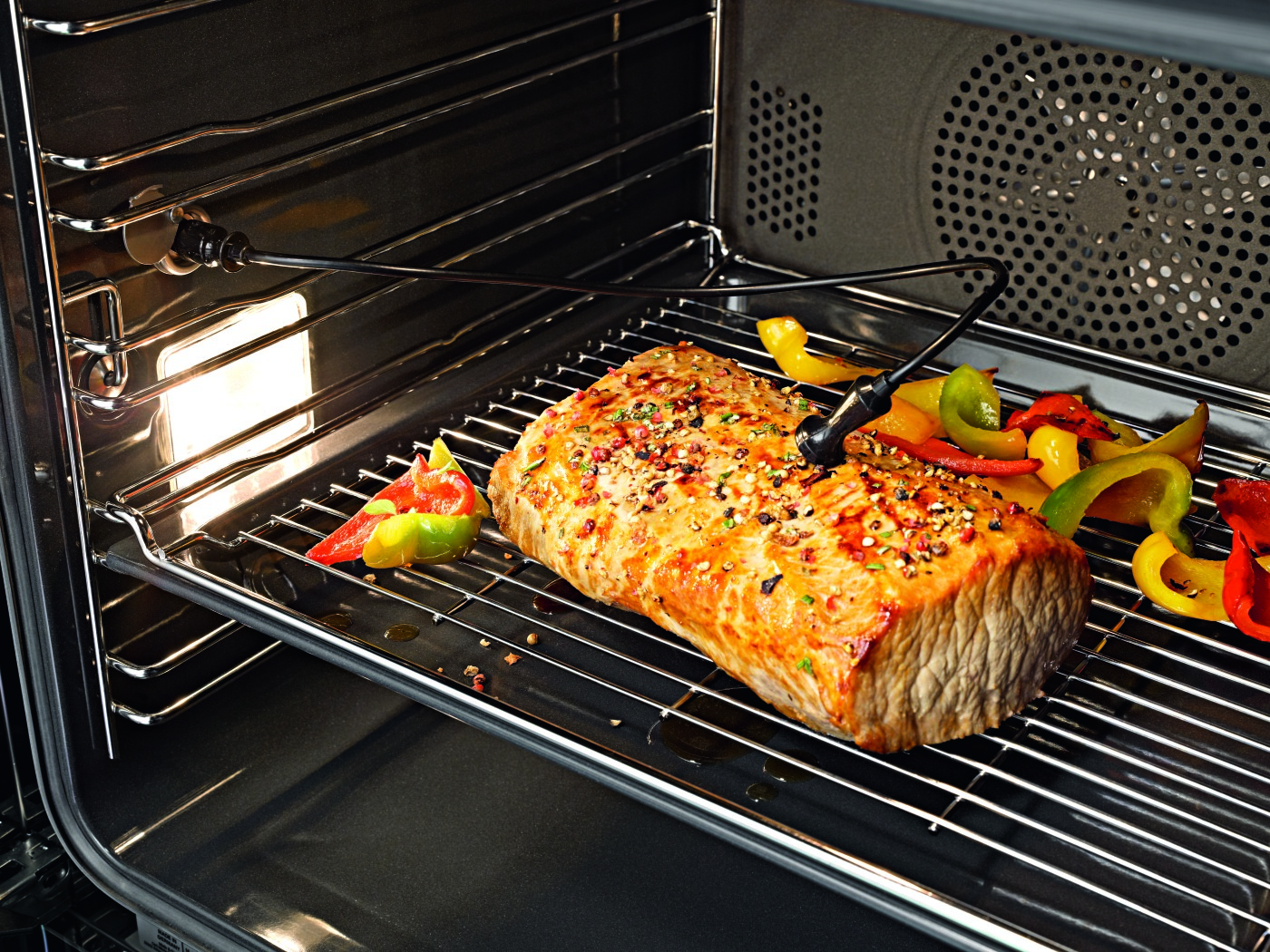 Like the wireless Miele food probe, the cabled version allows for precise roasting of fish, meat and poultry by monitoring the core temperature.
Moisture Plus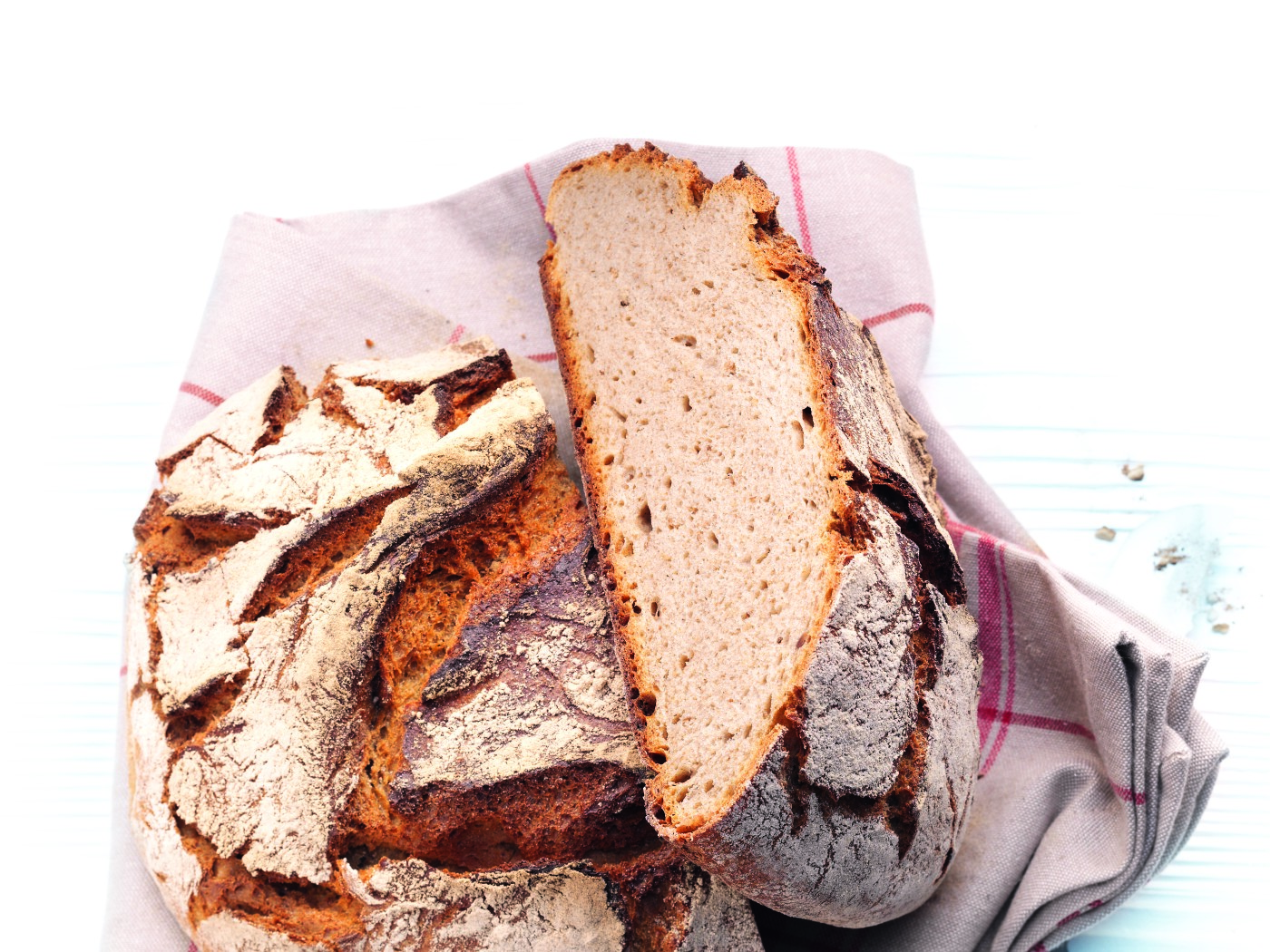 Bursts of added moisture (steam) for optimum results. Perfect baking and roasting results can be achieved through different operating modes.
Automatic Operating Mode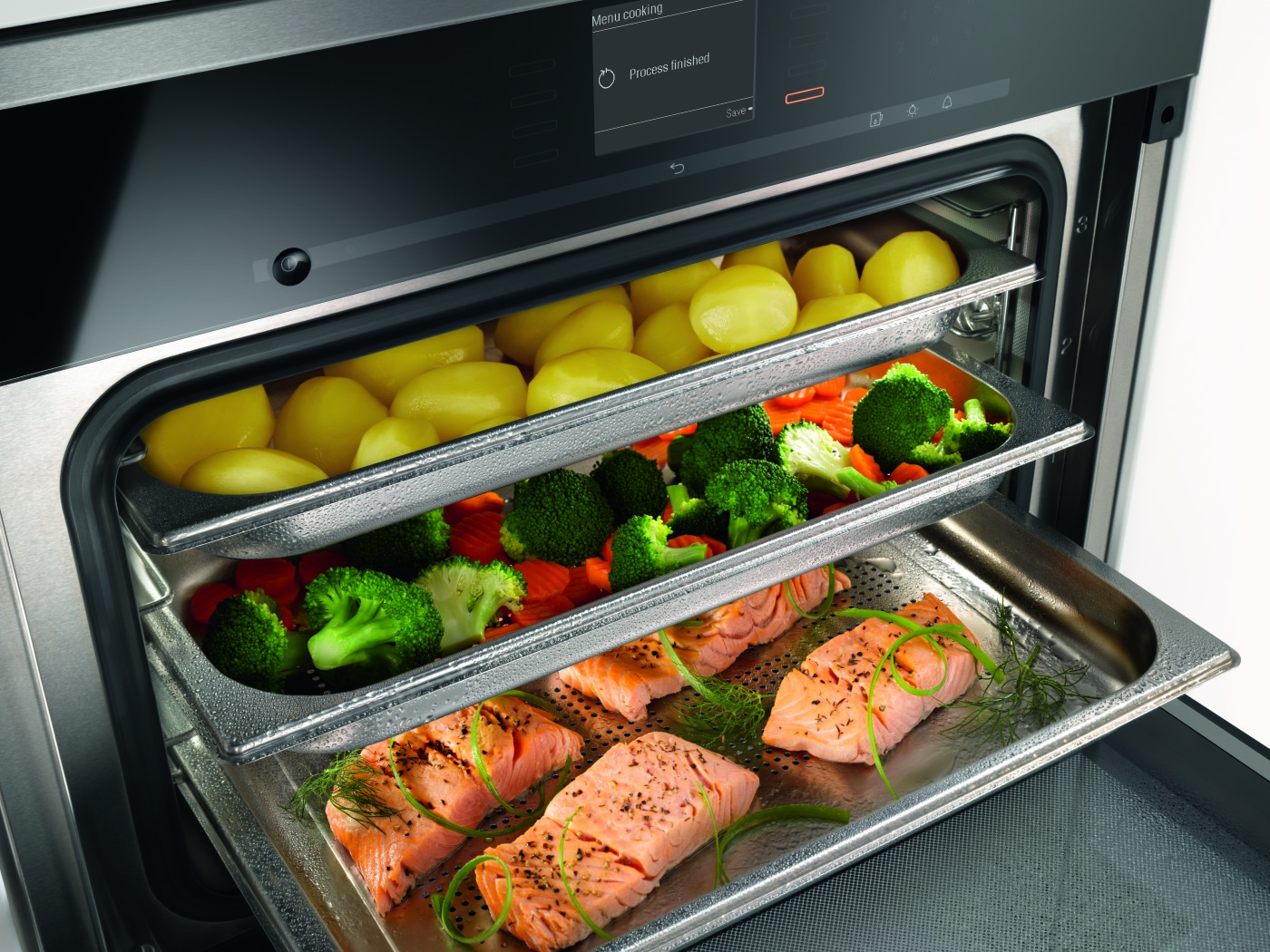 No need to programme the operating mode or choose the temperature or duration - regulated programmes for up to 100 types of food.
Pyrolytic Cleaning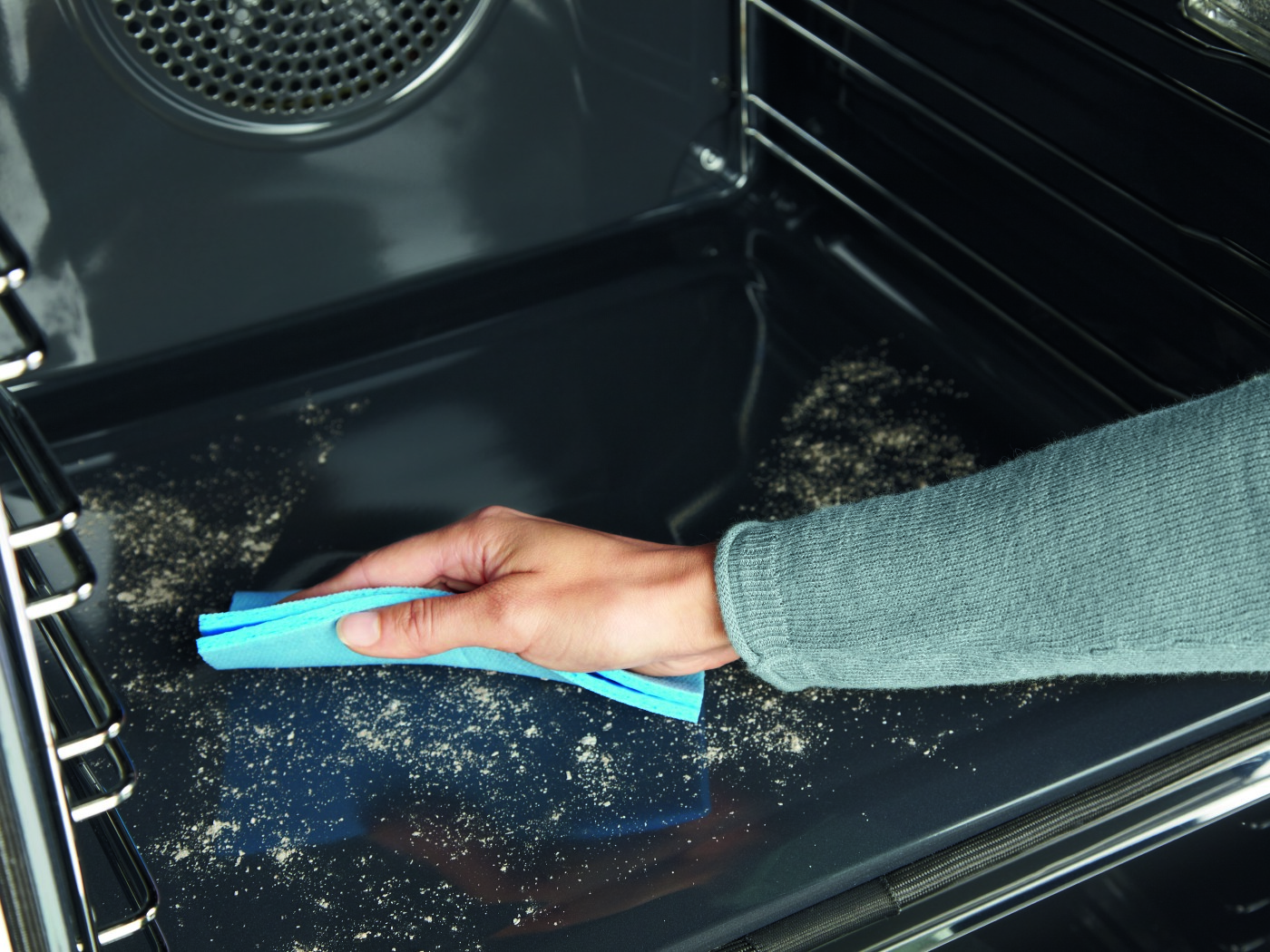 Pyrolytic cleaning is an automatic process in which residue in conventional ovens (only) is incinerated to ash at a very high temperature.