Highlights of Miele Refrigeration
VarioRoom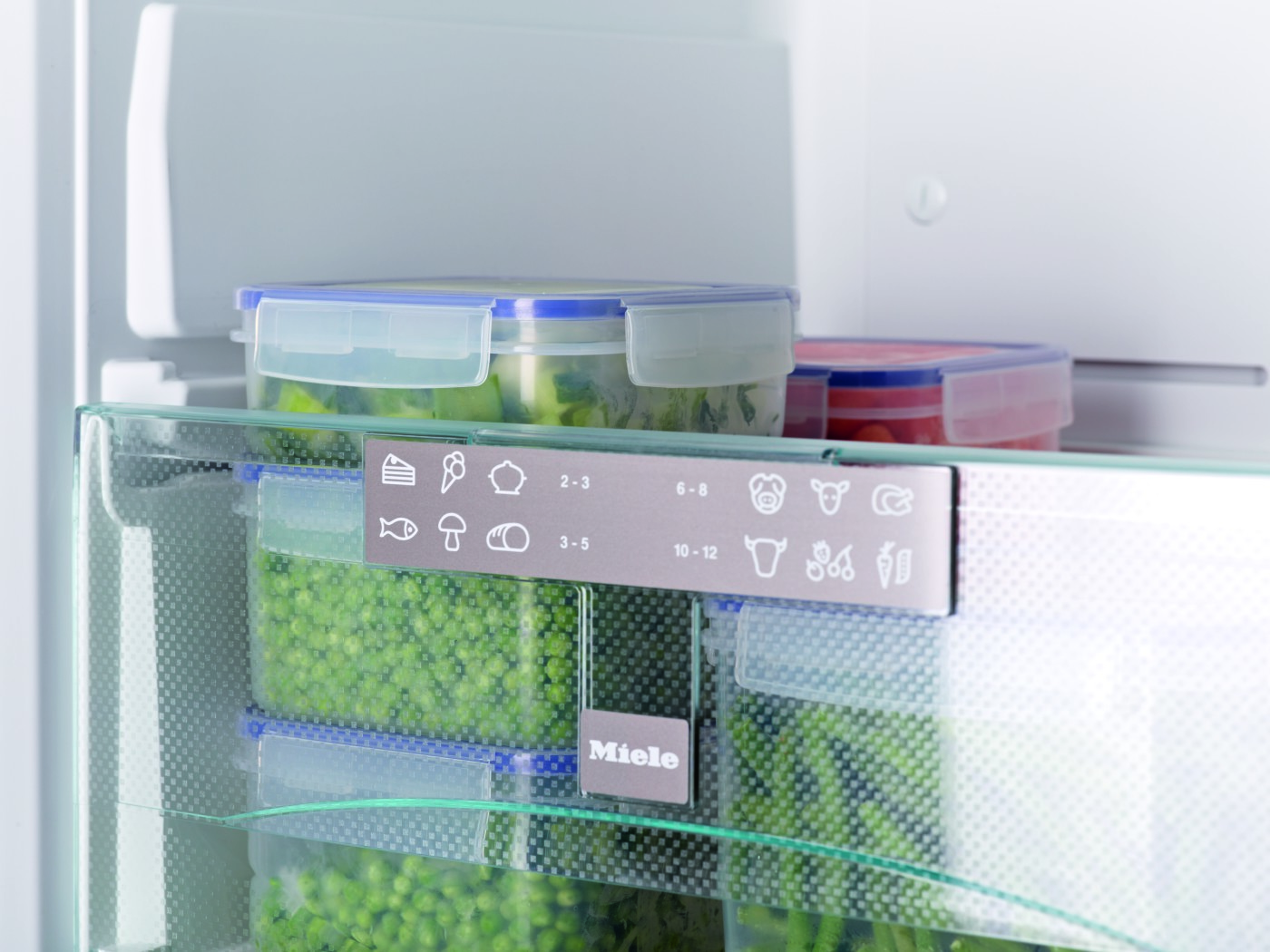 You can increase the size of the fridge and freezer sections as needed thanks to the variable space design. The drawers and glass shelves can be easily removed in no time at all.
PerfectFresh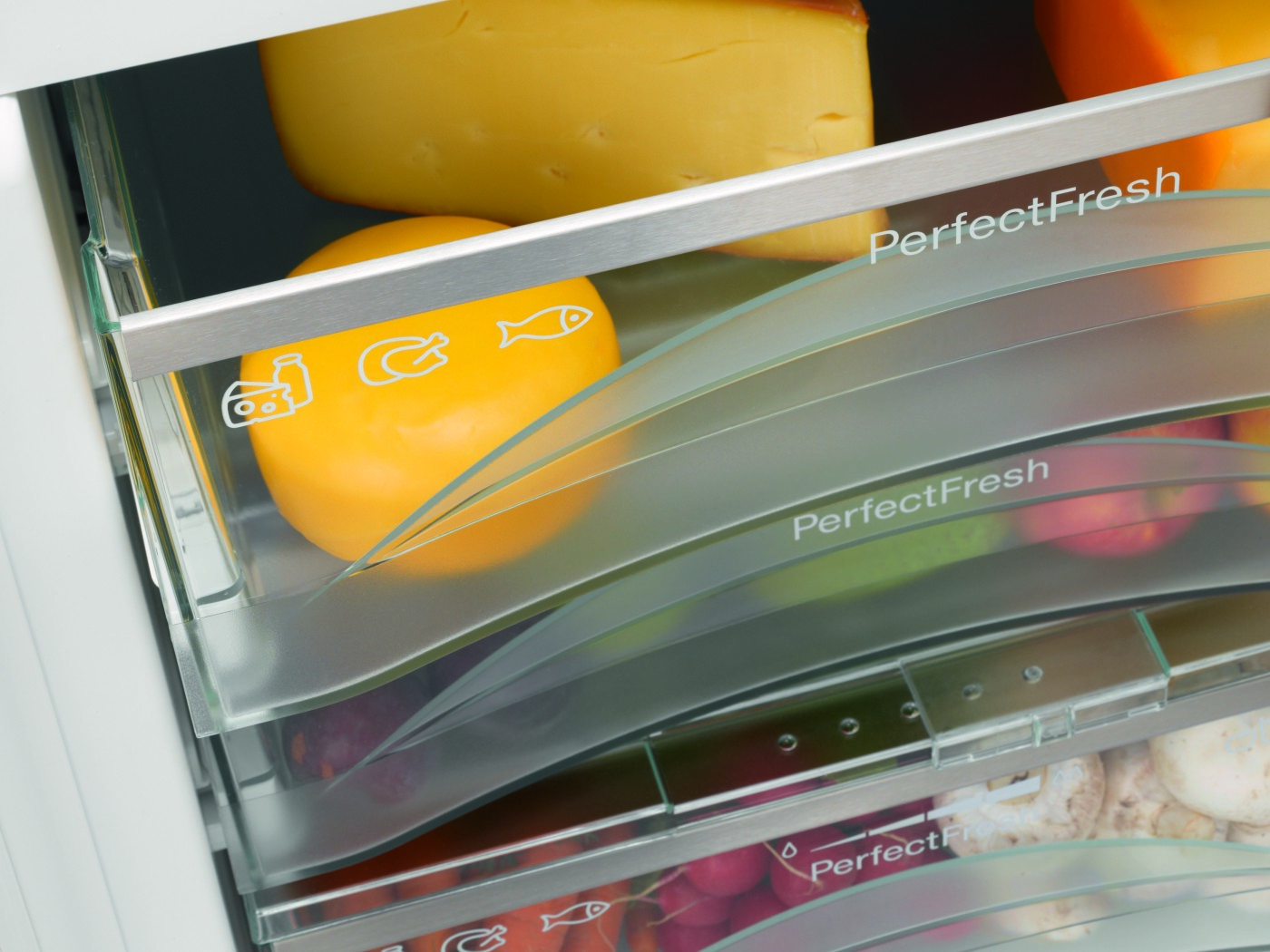 Longer storage life for better quality and flavour. Your food can be stored in the PerfectFresh zone for a considerably longer period of time than in a conventional refrigeration section.
FlexiLight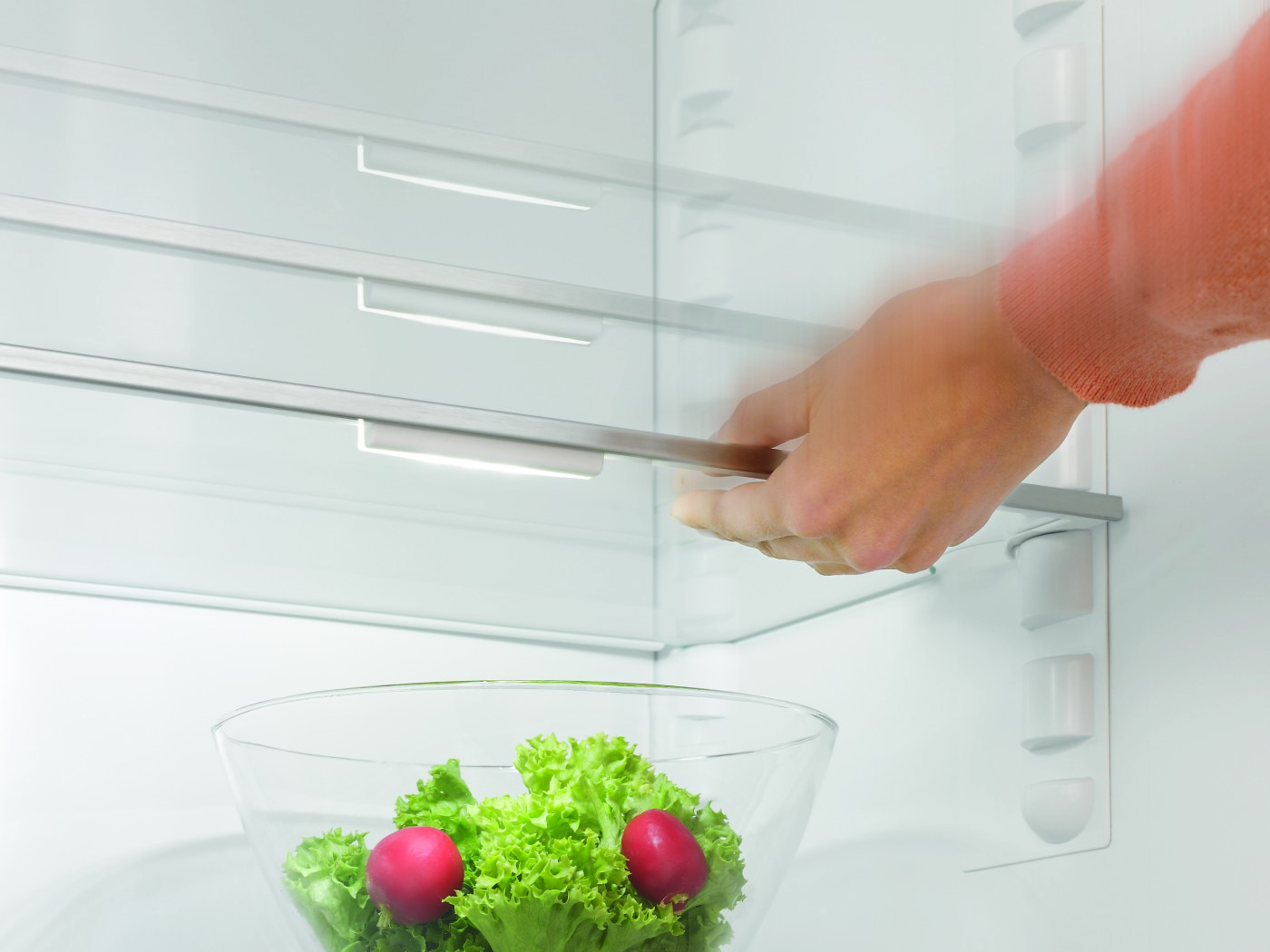 The new FlexiLight LED glass shelf lighting illuminates the interior of Miele refrigerators with no glare and with a unique luminosity. It can also be positioned on any shelf level you like.
SoftClose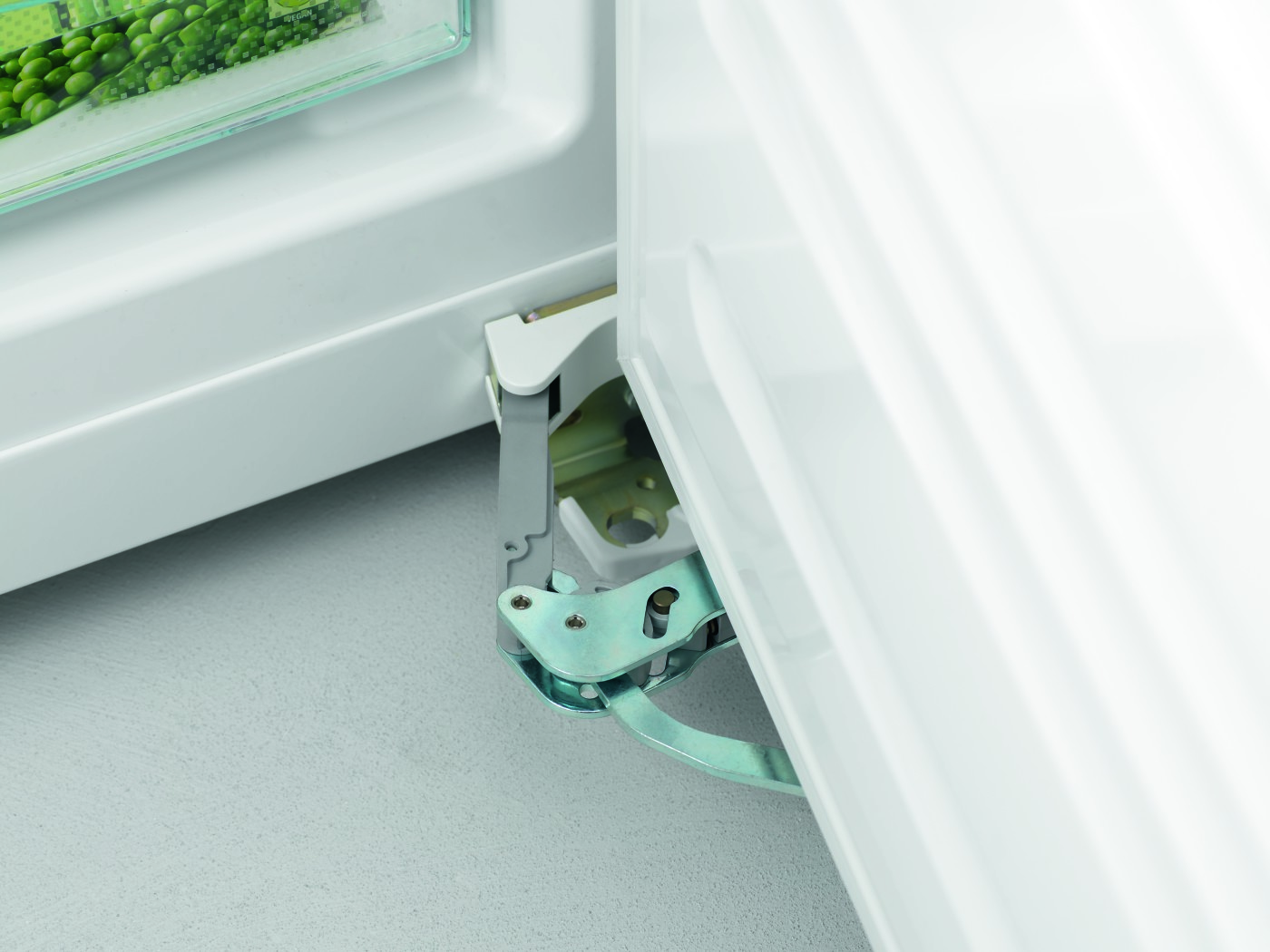 Gently self-closing refrigerator and freezer doors with SoftClose, the innovative closing system from Miele. At an angle of less than 30º, the door closes automatically.
DynaCool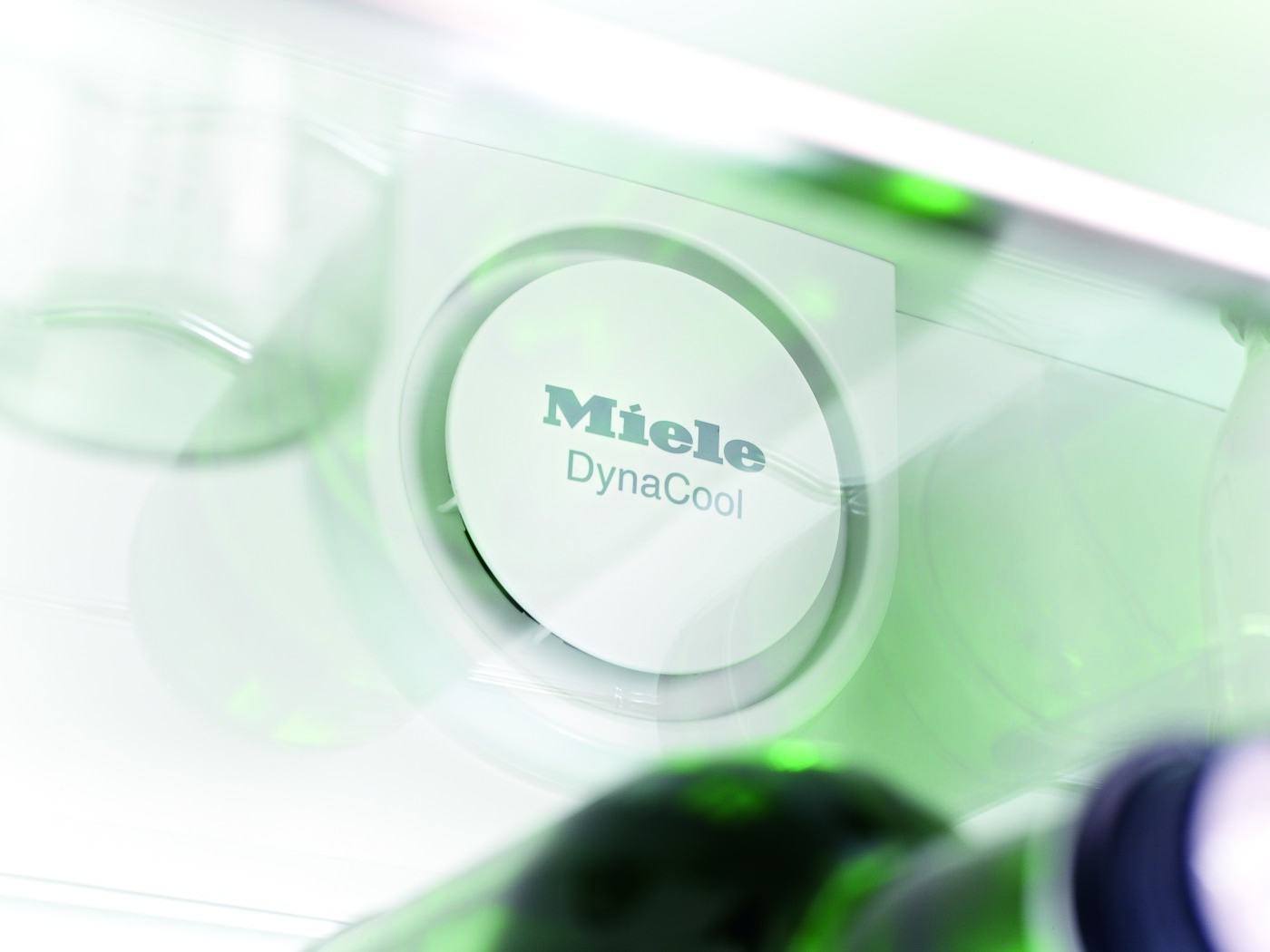 Perfect storage conditions for food and wine. With Dynamic cooling, an integrated fan uniformly circulates the air for optimum distribution of temperature and air humidity.
ComfortClean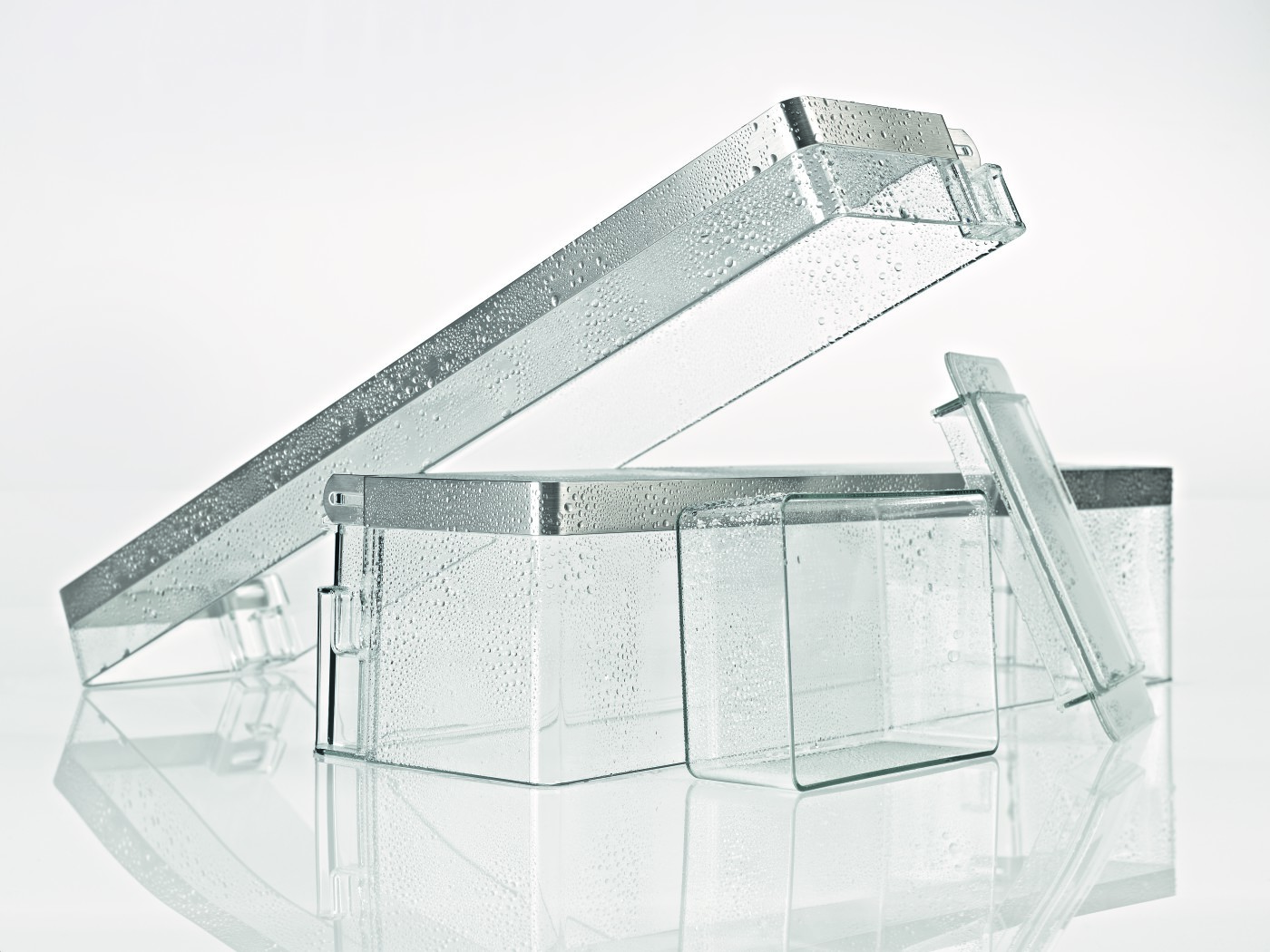 Dishwasher-proof shelves on the inside of the door, made from high-quality SAN plastic. They are scratch-proof, resistant to chemicals, temperature-resistant and highly transparent.